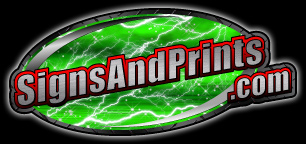 Vinyl Letters & Graphics
We carry Opaque, Translucent, Metallic, Etched / Frosted Glass, Holographic, Fluorescent, Sparkle, Reflective, Color Shifting, Gold Leaf and more. Over 100 colors to choose from. Custom color also available.
Can be used on...
Virtually any smooth surfaces, such as Glass, Metal, Plastic, Fiberglass, Plexiglas, Finished Wood, Painted Walls, Finished Floor, Tiles and more.
Please contact us for more details.